Dear PRINCIPALS and EDUCATORS!
Give your Teachers the
Ultimate PESACH Treasure!
My Very Own Pesach Guide
Textbook/Workbook!
for grades 3-7
117 pages - Royal Color Cover!
As low as $6.00 per book (in bulk)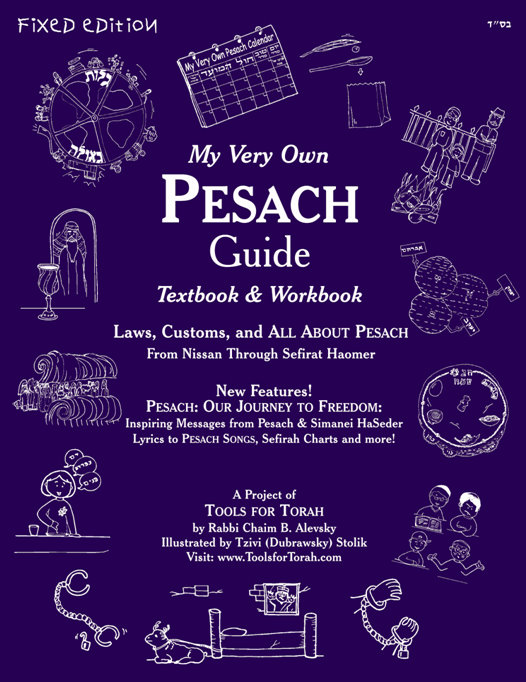 117 pages
of Pesach laws, customs, thoughts,
songs, activities and Illumination!
from Nissan through the Omer.
Inspiring lessons from Simanei Haseder
Lyrics to Pesach songs, Sefirah Charts & more!
32 pages of review questions and charts.
Your teachers won't be able to
thank you enough…
You know it.
See 16 sample pages now at
http://www.ToolsforTorah.com/Pesach/PesachSamples.pdf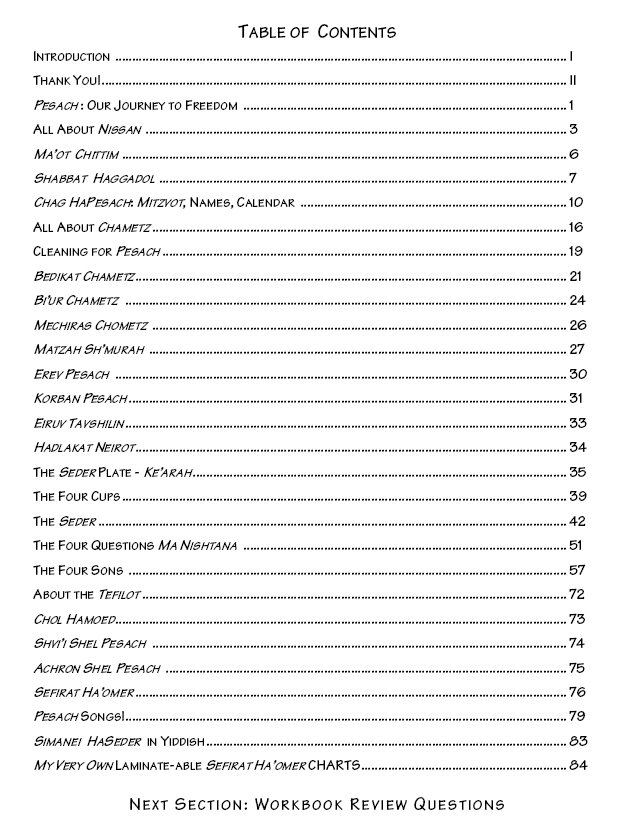 New Updated Version of My Very Own Pesach Guide!
Successfully used in more than 100 day schools and Yeshivot over the past five years.
More than 65 pages of carefully researched material, with recognition of different Minhagim
English text, interspersed with some Hebrew, suitable for ages 8 - 108.
Informative content is enlived with many illustrations and easy-to-read charts, graphs and tables.
Questions and worksheets at the back of the book
Affordably priced so each child can have his/her own
Great tool for teaching adults in any setting
Order your copies now!
Click here to order your printed copies
or
order your copies from these fine Judaica stores:
Torah Umesorah Publications
1090 Coney Island Ave., Brooklyn, NY
(718) 744-3800
Eichlers Judaica
5004 13th Ave., Brooklyn, NY
1-800-EICHLERS (342-4537)
Out-of-the-USA: 1-718-EICHLERs (1-718-342-4537)
Judaica World
329 Kindgton Ave., Brooklyn, NY
1-888-2-Judaic or (718) 744-3800

---
Thank you and a Kosher & Freilach'n Pesach!
Rabbi Chayim B. Alevsky
If you need any help or more info, please email

or call (203) 887-6044